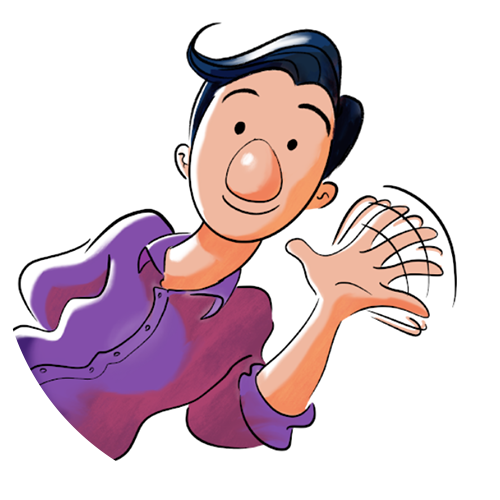 Hello! I'm Juan Luis Bravo, a story artist and filmmaker. 
I'm currently a storyboard artist at Pure Imagination Studios on an unannounced CG action-adventure show. Before that, I did revisions at Wild Canary Animation, live-action video production at Disney, and post-production at The Product Factory. 
​​​​​​​
In my work, I apply my education in live-action filmmaking with the experience of a bilingual upbringing to tell stories about love, friendship, and everyday beauty―Stories with heart are my thing!
I'm currently

available

 for freelance storyboarding. 

 ​​​​​​​​​​​​​​
Or scroll down to view my work history and experience
Storyboarding ― ToonBoom Storyboard Pro, Photoshop, Wacom Cintiq
Drawing & Painting ― Procreate, Illustrator
Editing ― After Effects, Premiere Pro, Media Composer
Office ― Microsoft Office, iWork Suite, Google Office, Mac / Windows 
EXPERIENCE
Pure Imagination Studios
Storyboard artist for unannounced CG action-adventure show. 
6-week schedule for a 22-minute scripted show (shared with one board partner). 
Wild Canary Animation
Revised storyboards for Disney Junior CG show The Chicken Squad.
Coordinated between storyboard, production, and editorial teams.
The Walt Disney Company 
Produce marketing and communications videos from script through fınal edit for the Office of the CIO at Disney Enterprise Technology.
Operate as a one-person production crew using tools including Canon C100, Canon 5D, Zoom H6n recorder, Premiere Pro, After Effects, Illustrator, Photoshop, and more.
The Product Factory
Supported post-production on Marvel Animation shows Spider-Man, Guardians of the Galaxy, Avengers Assemble, etc.
Edited storyboard revisions into episode timelines; downloaded animation and retakes from overseas vendors; and edited temporary voice-over & SFX.
Compressed and managed assets from dialogue through to final tape layback.
EDUCATION & TRAINING
Concept Design Academy
Cinematic Storyboarding with Alan Wan - Fall 2019
Feature and TV Pitch Development with Jay Oliva - Spring 2019
American Animation Institute
The Art of Storyboarding with Dave Chylstek - Spring 2018
The Art of Storyboarding with Karl Gnass - Spring 2017
University of Southern California 
Bachelor of Arts in Film & TV Production, magna cum laude - May 2014
University of Otago, New Zealand 
Study abroad – School of Media, Film, and Communication - Spring 2013